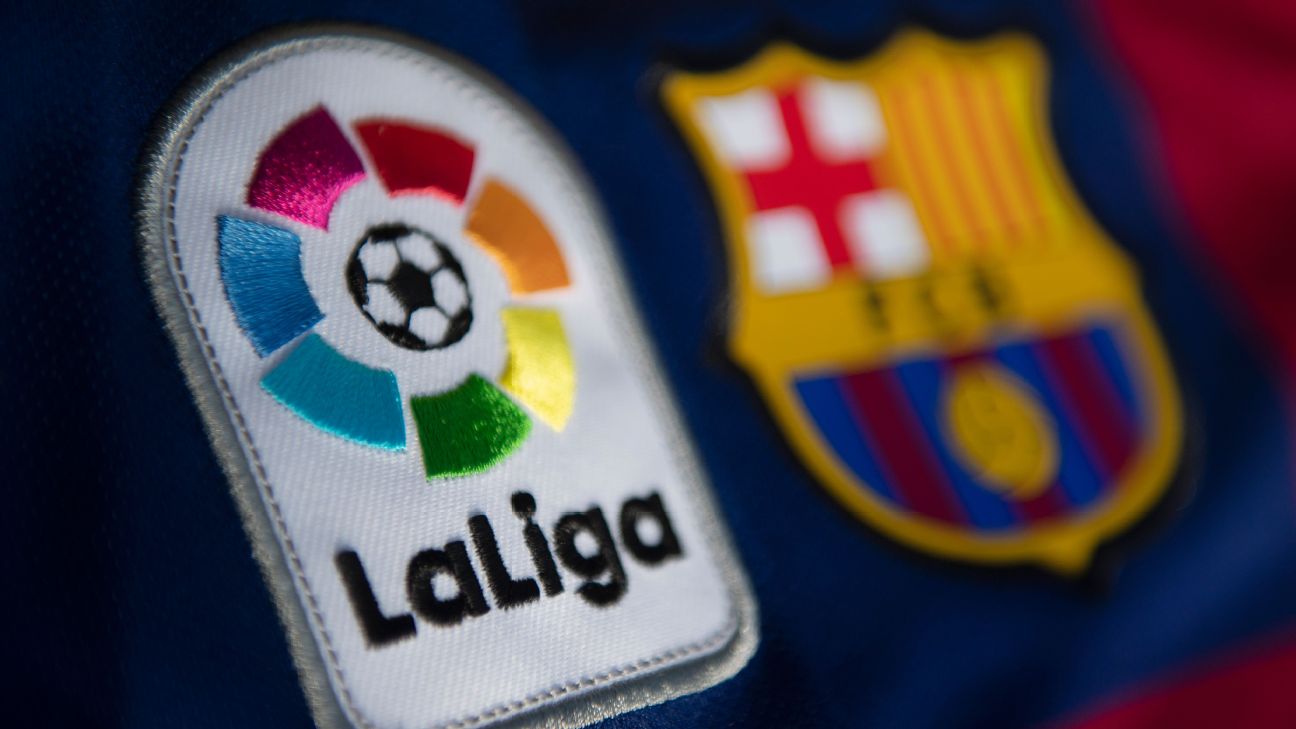 Barcelona are suing LaLiga over the league's refusal to allow them to join other clubs in increasing their salary cap by 15% following the CVC investment deal, sources have told ESPN.
Just four of LaLiga's 42 first and second division clubs — Real Madrid, Barcelona, ​​Athletic Club and second-tier Ibiza — voted against the €2 billion agreement with CVC Capital Partners in December 2021.
– Stream on ESPN+: Spanish Supercopa, Carabao Cup, more (US)
The rest were handed funds to invest in infrastructure and modernisation, as well as a 15% increase in their league-imposed squad spending limits, in return for CVC receiving 11% of LaLiga's TV rights revenue over the next 50 years.
Sources told ESPN that the Catalan club have now launched legal action — filing a complaint with a Barcelona court — alleging that LaLiga's failure to increase their salary cap by the same margin means they cannot compete equally with their rival clubs.
Barcelona's opposition to the CVC deal saw them excluded from the terms of the agreement, missing out on the cash influx but retaining their share of TV rights income.
The Catalan club were forced to activate a series of their own financial "levers" last summer, selling off assets — 49% of Barca Studios to Socios.com and Orpheus Media and 25% of domestic TV rights for the next 25 years to Sixth Street — to be able to increase their squad spending limit sufficiently to register new signings.
League sources told ESPN that Barcelona had previously appealed the refusal to increase their spending limit by 15% to the Spanish Football Federation's UEFA License Appeals Committee and been denied.
LaLiga believes that the terms of Barcelona's financial deals differ from the CVC agreement in several key respects, sources said.
The league argues that Barca have already increased their squad spending limit by 100% with the actions taken last summer, and an additional 15% would therefore be discriminatory to other clubs.